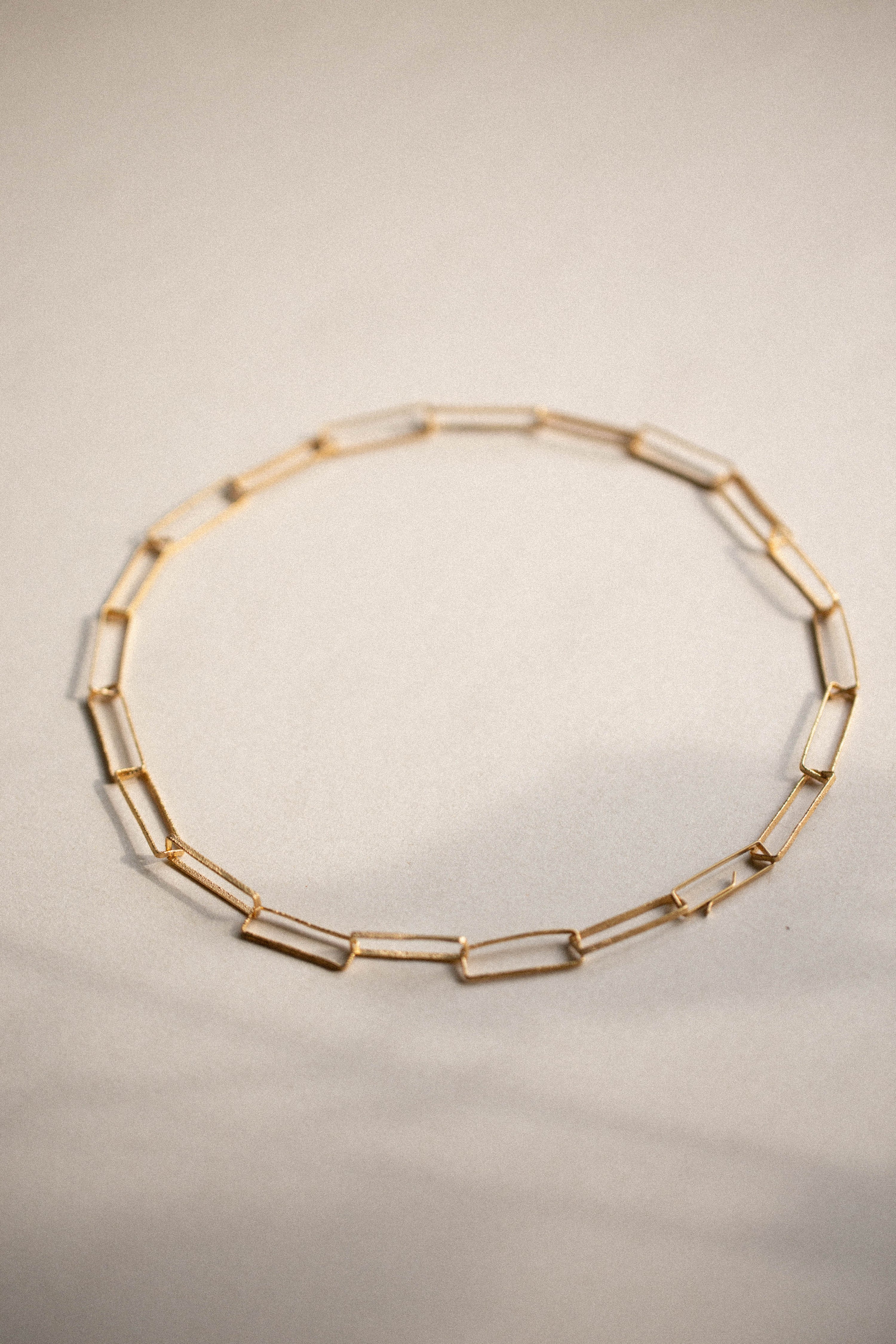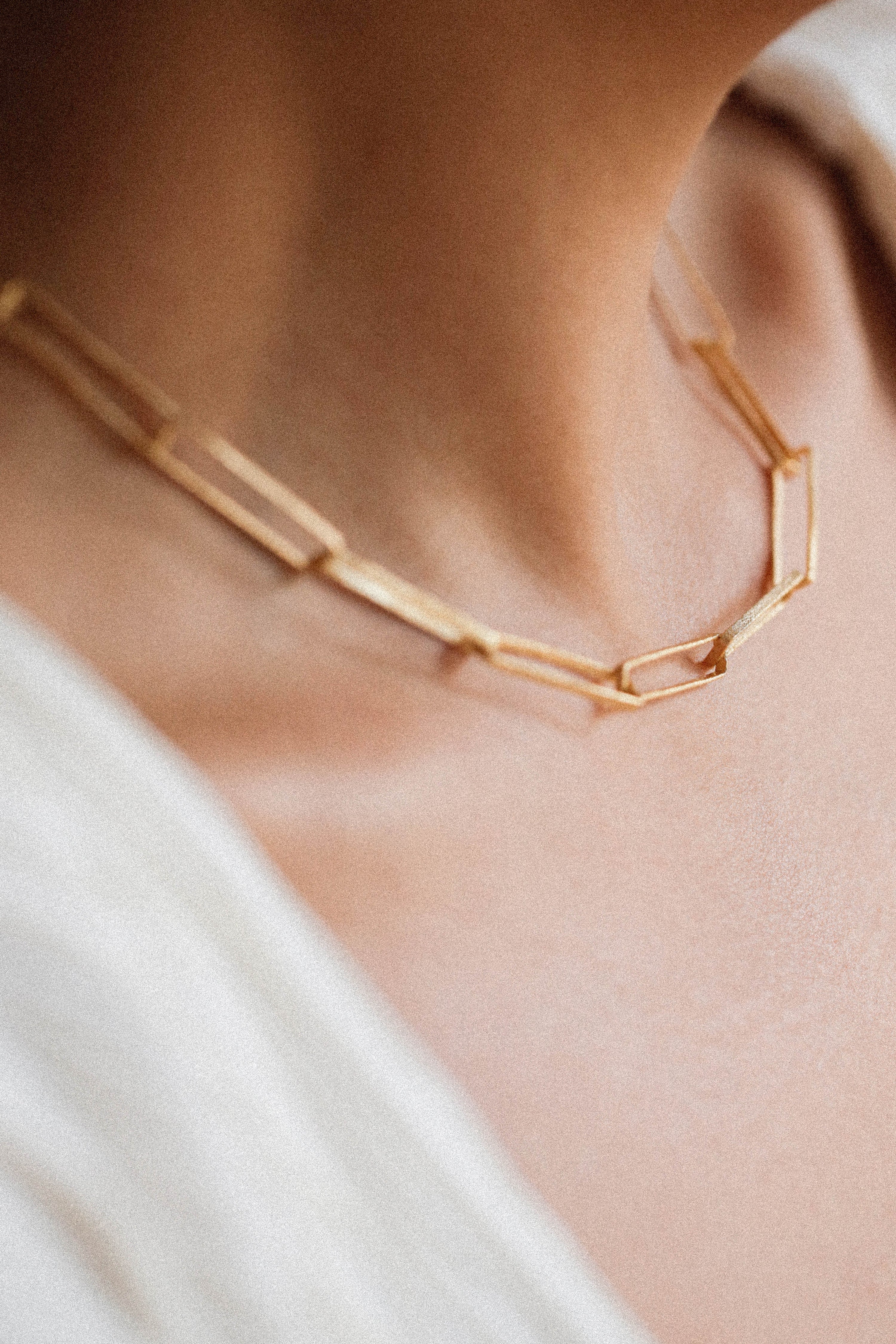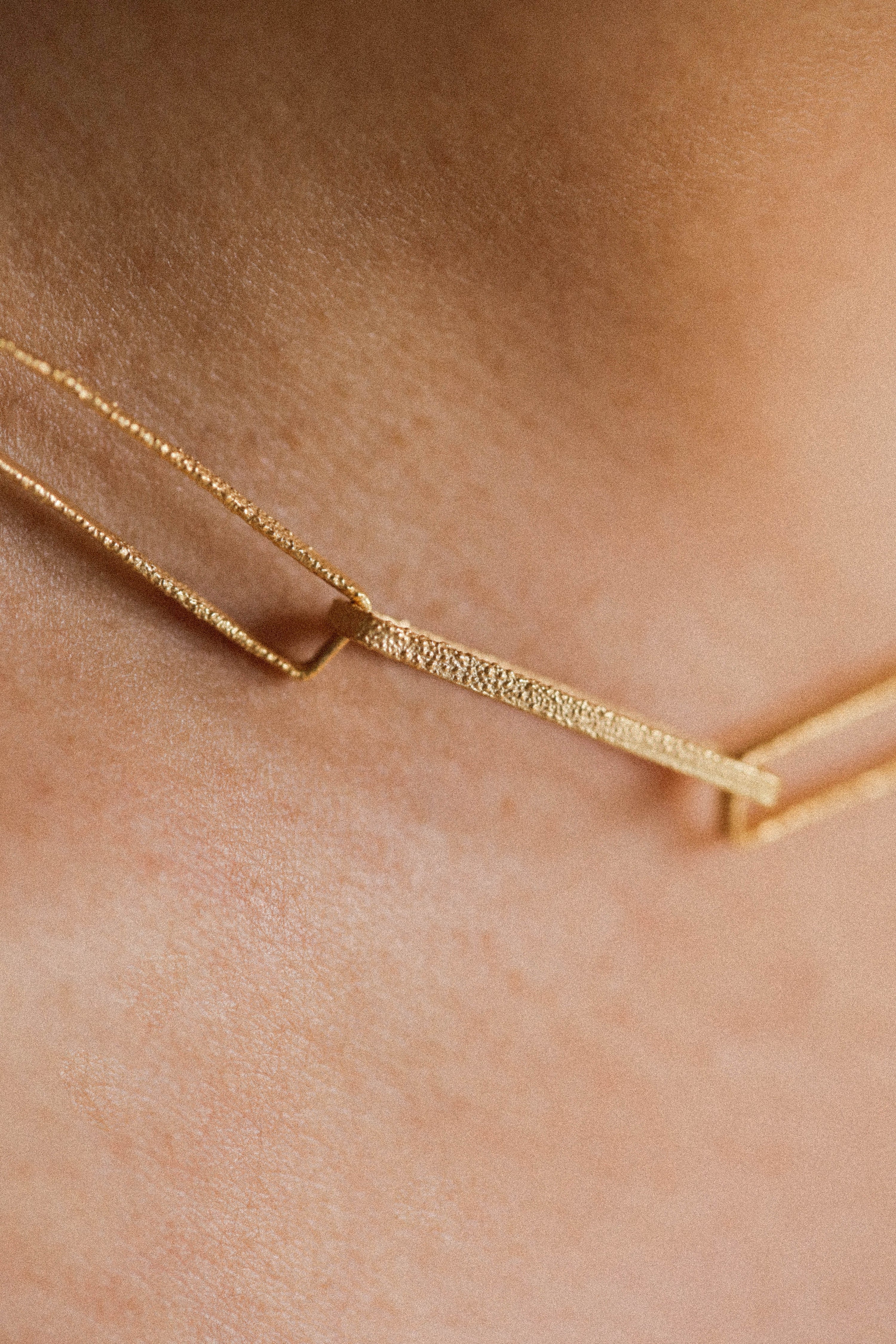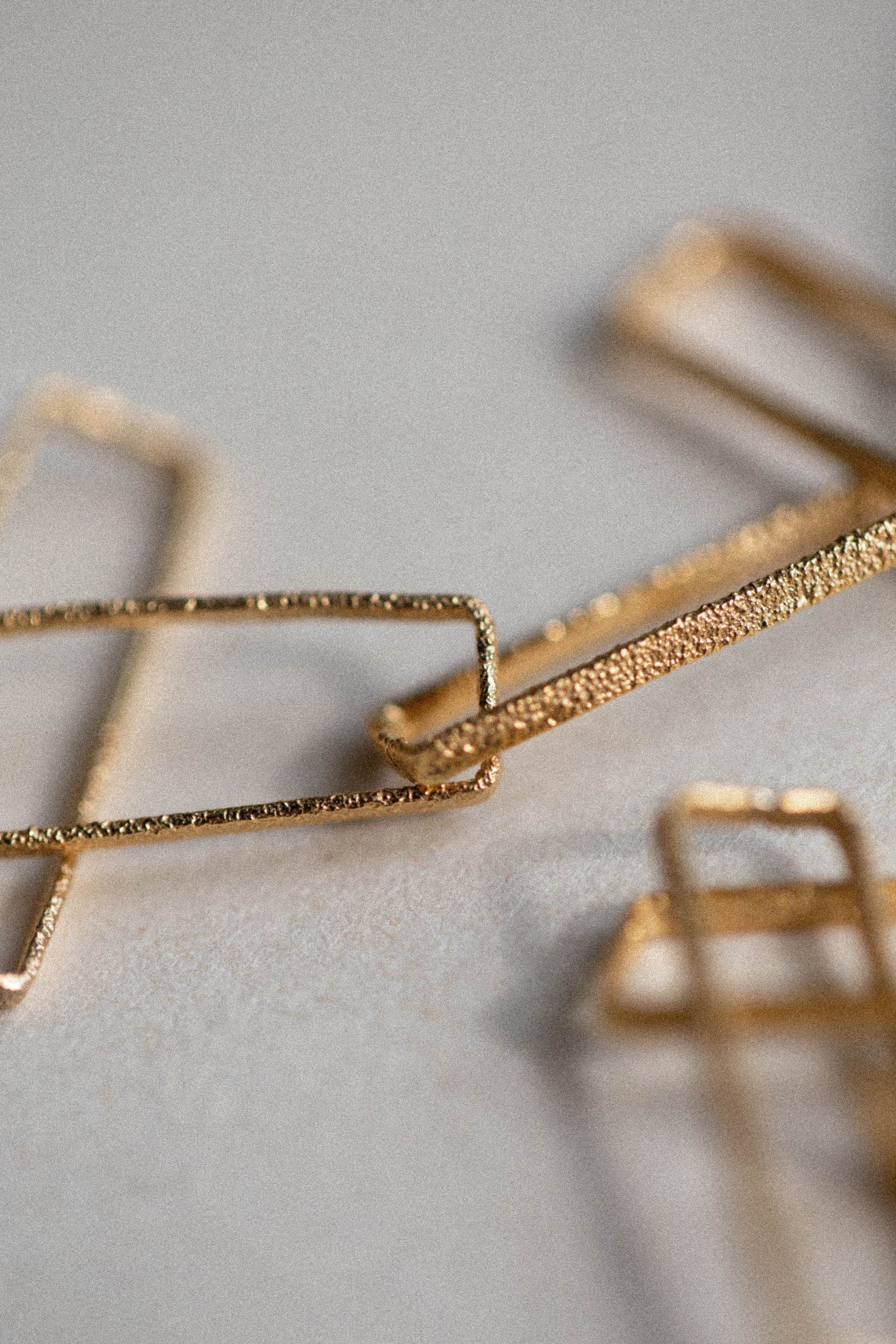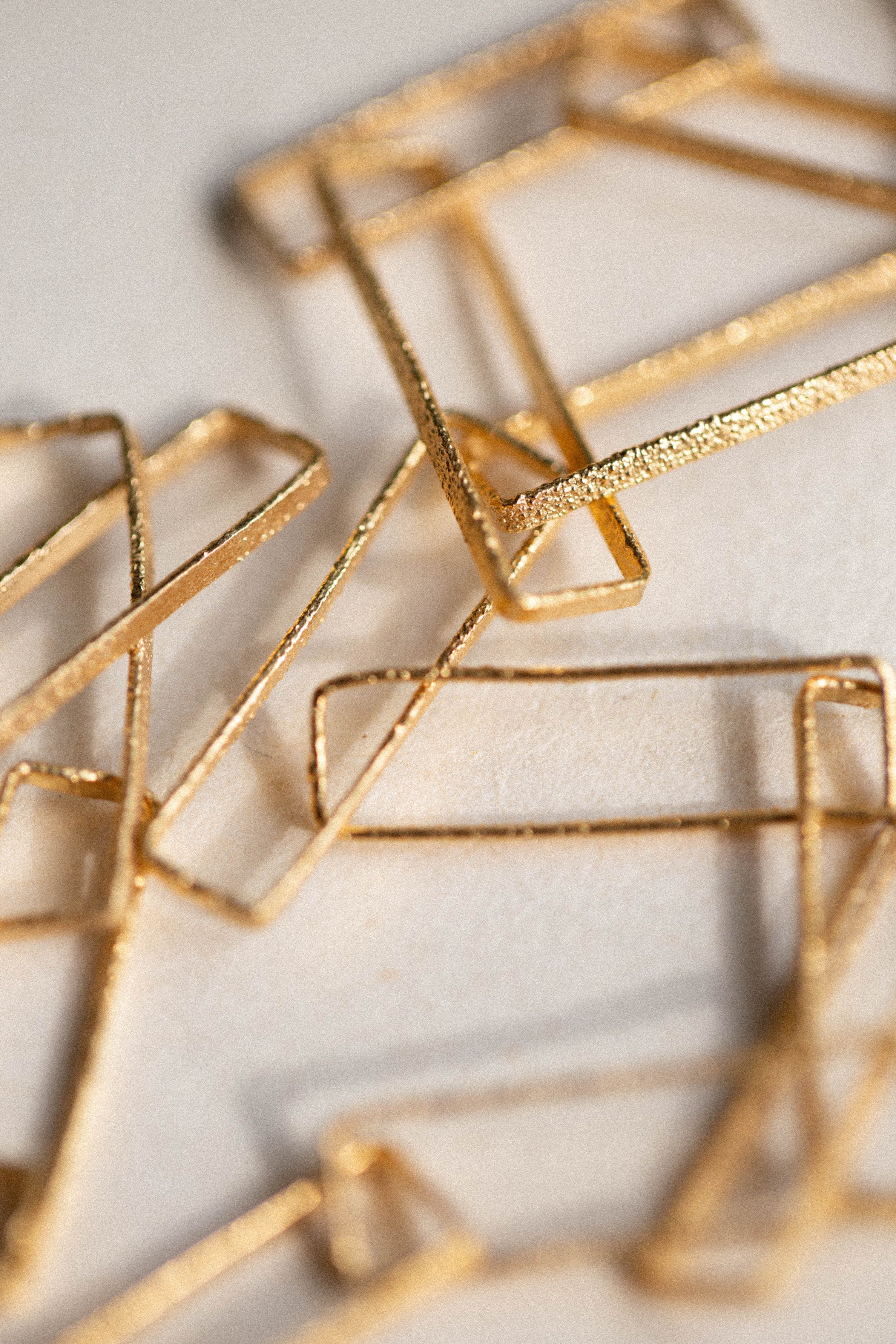 Kosma is our first collection in which we introduce colour. Organic, primary and uneven shapes of circle and dash remind us of patience and awareness. While a little point heightens attention to detail, the colour worn on the Howlite stone evokes the individual power of self-love and inner balance.

This necklace is designed and handcrafted in a small workshop in Germany. It is 46 cm long, made of 925 sterling silver and gold-plated with a 24 carat gold. 
In order to keep your jewellery in best condition we recommend avoiding direct contact with cosmetics and store your pieces in original packaging after use.